How do I reset my Vision mobile password?
If you forgot your password you can reset it anytime using the Vision mobile application!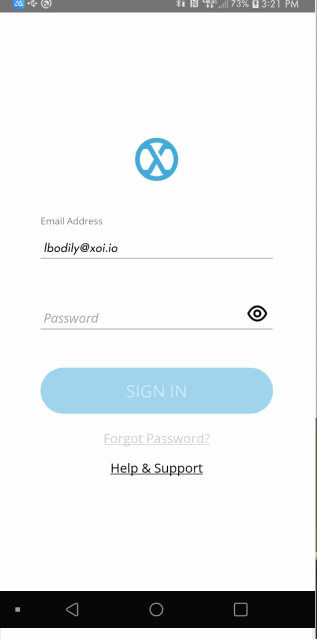 Open the Vision app on your device.
On the login screen tap 'Forgot Password?' underneath the sign in button
Enter your email address and tap 'Submit'
You will receive a 6 digit code to enter via text
Enter your code along with a new password to reset your password and login
The code will be sent to the phone number associated with your account when it was set up.
If you no longer have access to your previous phone or need any further assistance don't hesitate to reach us at support@xoi.io